Lunar 27th Puja Light Offering 供灯 (ONLINE 线上)
Buddha teaches us that Dāna, or the Buddhist practice of giving, nurtures the virtue of generosity. Cultivate wholesome merits and plant seeds of peace, happiness, and wisdom for the world when you make offerings to the Triple Gem with wholesome intentions.
佛说无畏布施是良善的美德。以清净心供养三宝,培植纯净的福德,为世界播下和平、幸福与无上智慧的菩提种子。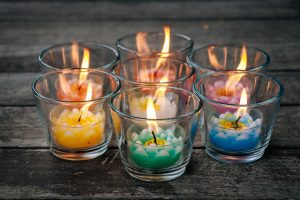 Light Offering Name List – 供灯名单 (25 July 2022): https://bit.ly/3Oprhs0
Sponsorship:

$8 (1 candle with 1 sponsor name | 1盏灯1个名字)

Event:

Great Compassion Repentance Puja | 大悲忏法会

Location:

Hall of No Form | 无相殿

Date:

24 August 2022 | 2022年8月24日

Time:

10am | 早上10时

Sutra Chanted:

Great Compassion Repentance | 大悲忏仪轨

*

Note 备注

● Registration for Light Offering will be opened 2 weeks before the Monthly 27th Great Compassion Repentance Puja and close when full.

● Candles will be lighted and offered by staff on sponsor's behalf

● 每月廿七大悲忏法会供灯将于法会前的两个星期开放报名。额满为止。

● 员工将代赞助者点燃供灯

Light Offering Registration starts from

10 August 2022

.