Light Offering 供灯 (Online Registration 线上报名)
The Flower Adornment Sutra states that 'the light of wisdom can break through all forms of darkness.' Making light offerings to the Triple Gem can cultivate wisdom and insight in the minds of sentient beings, which are obscured by afflictions such as greed, hatred, and ignorance. This can ignite our Buddha-nature.
Make a light offering to the Triple Gem for the upcoming Great Compassion Repentance Puja and dedicate wholesome merits to your loved ones.
《华严经》说:"慧灯可以破诸闇。"供灯能够增长智慧、心明眼亮。娑婆世界众生的心因贪、嗔、痴等烦恼而晦暗不明。供灯不仅仅是供养三宝,同时也点亮每个人的自性光明。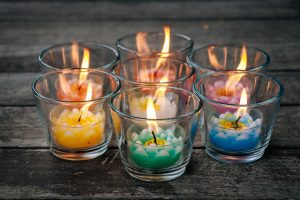 Light Offering Name List – 供灯名单 (16 May 2023): https://bit.ly/3MksBys
Sponsorship:

$8 (1 candle with 1 sponsor name | 1盏灯1个名字)

Event:

Great Compassion Repentance Puja | 大悲忏法会

Location:

Hall of Great Compassion | 大悲殿

Date:

14 Jun 2023 | 2023年6月14日

Time:

10am | 早上10时

Sutra Chanted:

Great Compassion Repentance | 大悲忏仪轨

*

Note 备注

● Registration for Light Offering will be opened 2 weeks before the Monthly 27th Great Compassion Repentance Puja and close when full.

● Candles will be lighted and offered by staff on sponsor's behalf

● 每月廿七大悲忏法会供灯将于法会前的两个星期开放报名。额满为止。

● 员工将代赞助者点燃供灯