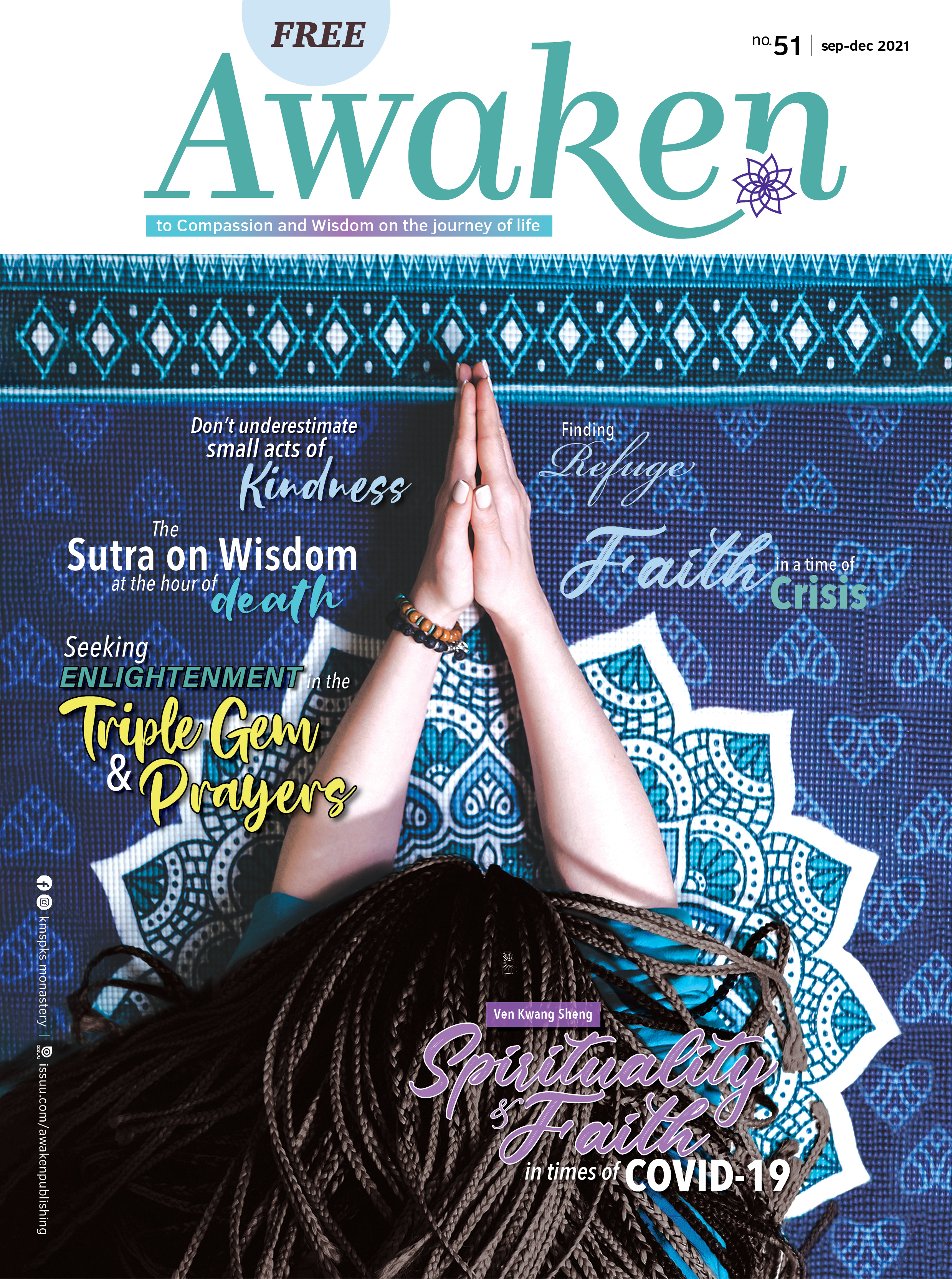 FAITH, REFUGE AND PRAYERS IN TIMES OF CRISIS
Since immemorial times, periods of ordeals and crises usually strengthen people's faith, and our current stressful time is no different. Psychologists believe religious faith helps people to transcend difficult times, fostering a sense of connectedness and making them a part of something larger than themselves. The practice of taking refuge in the Triple Gem, this alignment of the heart, also offers us support as we move through joy, sorrow, gain and loss in life.
As we develop our minds and progress along the spiritual path, we move from taking outer, inner to innermost refuge in the Buddha, recognising the true nature of the mind as the source of all phenomena. As we deepen our inner cultivation, circumstances change as we shift our minds.
Download Awaken PDF file: English