Dining Hall 斋堂
Leading a vegetarian lifestyle not only preserves our health, but it also does the same for the planet by reducing our carbon footprint. Here at Kong Meng San Phor Kark See Monastery, we seek to promote a more sustainable lifestyle by offering a range of delicious, healthy, and guilt-free vegetarian food for everyone.
Delicious vegetarian food is available for purchase at the Dining Hall, open daily from 9am to 2pm.
CLICK HERE FOR RESERVATIONS 预约
Opening Hours 营业时间
Sunday 星期日: 10am to 4pm
(Last order 最后点餐时间: 3pm)
*Not open from Monday to Saturday
Location 地点
Venerable Hong Choon Memorial Hall
Level 2 | Dining Hall

Tel: 6849 5325 (9am – 5pm)
Email: dining@kmspks.org
Our vegetarian steamboat and popiah restaurant offer a healthy, yet flavourful alternative to traditional local cuisines at affordable prices. DIY your own popiah using our freshest ingredients. Include sauces and toppings in the proportion you want to make the most mouth-watering roll of popiah. Our vegetarian steamboat comes with a delectable broth simmering over a wide variety of fragrant and nourishing vegetables, mushrooms, tofu, and noodles.
想在健康的同时享有舌尖上的美味,不妨到素食林(位于宏船老和尚纪念堂2楼斋堂)品尝一味素食火锅及薄饼。以蔬菜的鲜香搭配清甜的汤底,加上自己卷的素薄饼,体验满满的菜根香!
POPIAH 薄饼
– $12/plate (makes roughly 6 rolls)

STEAMBOAT 火锅
– $20 per set, consists of:
– 1 bowl of mixed vegetables
– 1 bowl of mushrooms
– 2 pieces of tofu
– 2 pieces of ban mian
Additional side orders:
* Mixed vegetables ($10 per bowl)
* Assorted mushrooms ($8 per plate)
* Tofu ($1 per piece)
* Ban Mian ($0.50 per piece)
Opening Hours 营业时间
Monday to Friday: 10am – 7pm
Saturday, Sunday & Public Holiday: 10am – 5pm
Location 地点
Venerable Hong Choon Memorial Hall | Level 1 (Beside Ju Yuan Fang)
Discover a Zen Cafe nestled in a century-old monastery.
Unwind and connect as you sip on aromatic brews paired with some freshly baked vegetarian bread and immerse in the tranquillity of the brand-new Zen Cafe!
豆香四溢 | 藏身百年古寺的禅味咖啡
禅悦屋(Zen Cafe)邀请您用一杯咖啡的时间,感受一分静谧禅味!
香醇咖啡 + 素食面包,每日限量新鲜出炉!

Vegetarian Moon Cakes
普觉素饼
Kong Meng San Phor Kark See Monastery's popular vegetarian moon cakes boast many crowd favourites such as durian, black sesame paste and mixed nuts flavour. Look out for them during special occasions such as Mid-Autumn Festival.
光明山普觉禅寺在每年的中秋节期间都会推出广受民众欢迎的月饼口味,如:榴莲、黑芝麻、五仁月饼等等。请于期间留守我们的网站以免错失美味可口的月饼!

Savour our delectable vegetarian dumplings
品尝美味可口素粽子

* Sold Out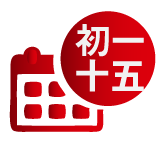 Free Vegetarian Food
27th day of every month on the lunar calendar (The Great Compassionate Prayer) 农历每月廿七(大悲法会)
*Subject to changes 有可能会更改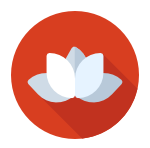 Seasonal 季节
Chinese New Year Period

农历新年期间


Ru Yi Vegetarian Yusheng (Available for takeaway only)

如意素食愉生 (仅限打包外带)

Qing Ming, Dumplings Festival and Ullambana

清明,端午节和盂兰盆节


Traditional dumplings handmade by monastery and its volunteers.

购买

由寺院和义工制作的传统素粽。

Mid-Autumn Festival

中秋节


Vegetarian Moon Cake of various popular favours available.

传统佳节本寺斋堂均有中秋普觉素月饼售卖。