About KMSPKS 光明山普觉禅寺
OUR MISSION 我们的使命
To actively propagate, learn and practise the Buddha-dharma.

积极弘揚、学习和实践佛法。

OUR VISION 我们的愿景
To be an international Buddhist hub guided by compassion and wisdom for the enlightenment of all.

成为一个以悲智为引导,觉悟众有情的国际模范佛教活动中心。

OUR OBJECTIVES 我们的宗旨
Cultivate with diligence 精进的修持
To constantly improve ourselves through spiritual cultivation, so as to internalise exemplary work and social ethics.
Leverage on strategic alliances 推动策略性联盟
To leverage on collective strength achieved through strategic alliances and co-operation that would create value and benefits for KMSPKS and other organisations.
Be an international model for the Buddhist community 在本寺所选择奉献的国际领域卓越成就,以有效的协助佛教社群 。
To be the international best in the areas that KMSPKS chooses to serve in, so as to help the Buddhist community effectively.
Build a progressive culture 建立跃进的文化
To build the best, synergised, creative, dynamic, supportive and appreciative culture for Buddhists across different ages and backgrounds that will enable them to be successful in their spiritual and social aspirations.
Develop Buddhist role models 培育模范佛教领袖
To attract and groom talented Buddhist leaders by giving them the opportunities to contribute. They will become the role models of the Buddhist way to success.
Our Story 我们的故事
Kong Meng San Phor Kark See Monastery (KMSPKS) is a spiritual sanctuary in urban Singapore where one can learn the Buddha's teachings of wisdom and compassion; practise mindfulness; develop gratitude and bring happiness to all.
Founded in 1921, KMSPKS is one of the first traditional Chinese forest monasteries in Singapore. Today, the monastery sits on 75,470 square metres – equivalent to the size of almost 11 football fields – and is one of the most significant and renowned monasteries in Southeast Asia. Over the years, we have grown dynamically in Dharma propagation, community involvement and religious harmony efforts. Today, we are a community of Buddhists who come together to learn, practise and share the teachings of the Buddha.
光明山普觉禅寺(KMSPKS)是新加坡人的心灵避难所。在此可学习到佛陀所教导的智慧与慈悲、实习正念、培植并增长报恩、谦卑及愉悦欢喜心。本寺创立于1921年,是新加坡十方丛林之始。现今寺院占地75,470平方公尺,总面积约等于11个足球场;是东南亚最驰名的寺院之一。这些年来我们致力于推动佛法传播、参与社区活动,及努力促进宗教和谐。时至今日,我们已成为众佛教徒,一起学习,实践及分享佛法的道场。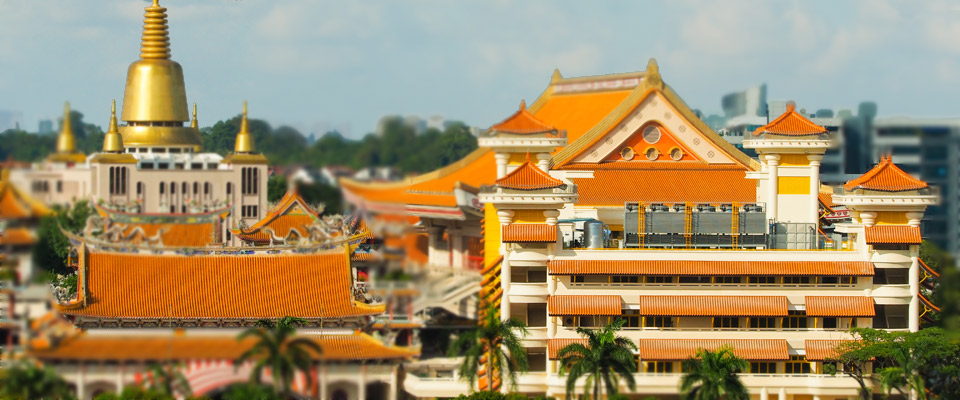 Buddhist College of Singapore
" An institution to nurture outstanding Buddhist leaders of the future. "

The Buddhist College of Singapore (BCS) founded by Ven Sik Kwang Sheng in 2005, is an institution for Sangha's higher Buddhist education. Located within the premises of KMSPKS, it offers both BA and MA Degree programmes in English and Chinese. Visit BCS website for details.
新加坡佛学院(BCS)由光明山普觉禅寺现任方丈广声大和尚于2005年创办, 是经本地教育部批准的佛教高等学府。位于本寺内的新加坡佛学院以华、英语授课提供学士和硕士学位。创办佛学院的意向,是为了培养能双语并用的僧侣(出家众),助于延续发展汉传佛教在讲英语环境里的传播。课程传播的哲理是基于信奉汉传佛教原则上尊重团结和谐,尽管课程专于汉传佛教, 其他体系也一并教导。若想知道更多详情,请浏览新加坡佛学院网页。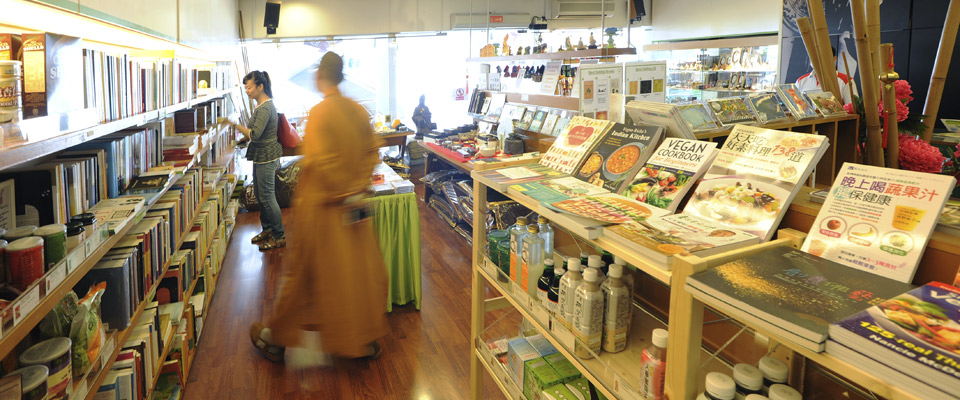 Awareness Place
" Live every moment with awareness."
Awareness Place (AP) is run by KMSPKS with two outlets retailing a wide range of Buddhist books by contemporary and international authors, as well as Buddhist-related products. AP seeks to inspire all on a spiritual journey towards inner tranquillity. You can also visit our AP online store.
光明坊(Awareness Place)是本寺直属的两间书店,售卖佛教文物、书籍,以及礼品。其中一间设在本寺内,另一间则在小坡百胜楼。光明坊期望激发信众心灵旅程上的安宁自在,因此广寻富有启发心智、安抚心灵的书籍、光碟、附件和具生活化的产品。
您也可以通过Awareness Place的网页,全天候方便地选购产品。光明坊时时刻刻陪伴您!