Donations welcome for the Meditation Hall Fund
The wise ones, ever meditative and steadfastly persevering, alone experience Nibbana, the incomparable freedom from bondage.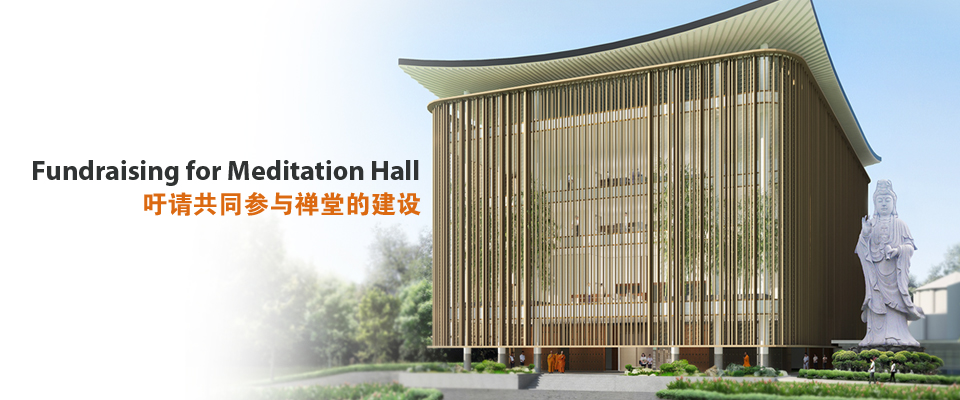 The Meditation Hall at KMSPKS, which is slated to be completed in 2020, offers devotees and practitioners a quiet space ideal for achieving focus and clarity without disruption.
We welcome your support as we set out to accomplish this cause of benefiting Buddhism and all sentient beings. Every cent makes a positive contribution to the practice of mindfulness.
To make a donation, please visit our Front Office or Scan code to donate: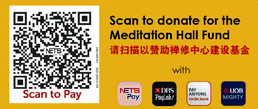 For enquiries, please contact our Front Office at 6849 5333 or g_fo@kmspks.org.
吁请共同参与禅堂的建设
智者常坚忍,勇猛修禅定。解脱得安隐,证无上涅槃。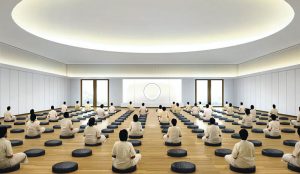 预计将在2020年落实的禅堂将给予信众一个宁静舒适的地方进行禅修。
恳请大家踊跃参与支持这项利益佛法的事业,普渡众生。您的慷慨布施将带来无量功德圆满。
有意捐款者可到本寺寺务处。
若有询问,请于6849 5333 或 g_fo@kmspks.org 联络寺务处。