Gratitude Garden: Sale of compost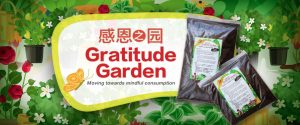 Turn gratitude into fruitful greenery! As part of our green efforts, KMSPKS has been generating compost with food waste through a composting machine. See the fruits of your effort when you choose to get environmentally friendly compost at our Gratitude Shop and grow robust plants! Not only so, you have helped this world reduce food and landfill waste!
将感恩绿化,让我们为环保尽一份力!通过堆肥机,本寺将食物废弃物转为有机堆肥,适用于耕种滋润各种植物。立即前往修福轩,索取大自然恩赐与无毒素成分的有机堆肥,同时也为这地球减少食物和垃圾废物!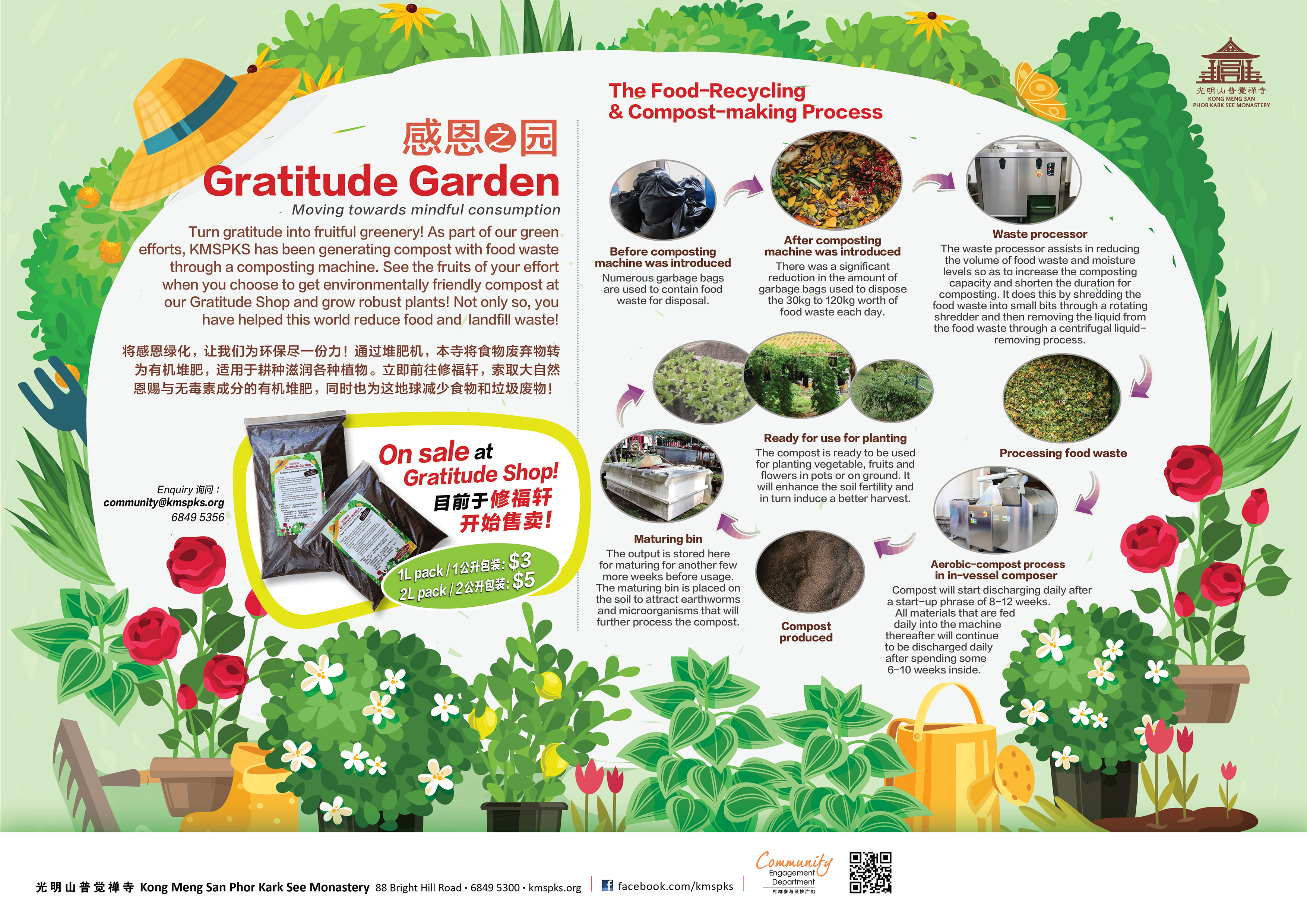 Come Support Us!
On Sale at Gratitude Shop
Opening Hours: Monday to Sunday, 10am to 3pm
• 1L pack : $3.00
• 2L pack : $5.00
于修福轩售卖
开放时间:星期一至星期日,早上10时至下午3时
• 1公升包装:$3.00
• 2公升包装:$5.00
Enquiry 询问: community@kmspks.org / 6849 5356